Advertisers pay hefty sum for Facebook ads and keep their fingers crossed hoping that users would click them and visit their landing pages. Yet, there are many ads in Facebook that don't live up to expectation. Many of these ads don't come up with positive conversion results.
So there is something that fail your ad! A successful Facebook ad entails a number of facebook advertising statistics. You need to combine these factors in a way that it can optimize the effect of the ad. Let us see why most of the Facebook ads fail.
Poor Targeting
Properly targeting your audience is the first step in a successful Facebook ad campaign. One of the foremost reasons for the failure of many Facebook Ads is that they are not able to target the ads properly.
One of the USPs of the Facebook ad is that here you can create a custom audience. The ad can be shown strictly to a particular set of audience for which the ad is primarily built. However, this is what many advertisers miss out on.
The number of Facebook users is so large that there is always a significant chunk of people in every age group, sex, demography, geography, location, ethnicity, choice, food habit, language et al. This implies that if an advertiser can target his audience properly, his ad is surely going to get some quality hits.
The fall out of poor audience targeting can be disastrous for your campaign. Facebook users, cutting across different sets of audiences, may come across your ad, if it is not targeted properly. A significant number of them don't care about the ad or its content. This can lead to horrible conversion figures and demoralize the advertiser.
So, you need to target your audience well. The essence of proper targeting is upholding the product or service to the relevant group of people. These are the people who may have a hidden demand for the product or service.
The right set of audience will click on your ad not just out of curiosity, but out of interest and a feeling of necessity. Clicks resulting from plain-vanilla curiosity may return negative conversion figures.
Nevertheless, proper targeting is easy said than done. You need to take into account a host of factors like age, gender, location, who or what influences the target audience, their language, interests, hobbies etc.
Wrong Bidding Amount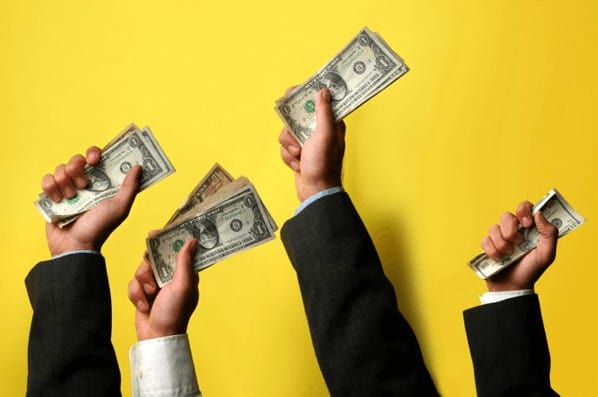 Another reason for failure of many Facebook Ads is that the advertisers don't bid correctly.
If you find that your ads are not generating enough impressions or clicks, the bidding section might be where you need to make some adjustments.
You need to adjust the bidding section while setting up a Facebook ad. You can select 'Automatic' or 'Manual' option. If you select 'Manual' option, you need to decide how much you're ready to pay for each click. The tool will suggest minimum and maximum bid amounts.
If the ad isn't generating any impression on the landing page despite bidding within these numbers, you may need to bid a little bit higher. You can do that while still staying within your budget. It can help you achieve a profitable conversion rate.
However, if you find that the ad is still not leading to enough impressions on the landing page, you may not have targeted the right audience.
Wrong Bidding Option
While setting up the bidding tab, you need to fill up the 'When you are charged' section. You can opt for 'per click,' or 'per impression' charge. If you opt for 'per click' option, but it does not generate enough clicks, you may go for being charged 'per impression.' Not getting enough response even after changing bidding option! Improper audience targeting may be the reason.
Drab Ad Copies
The look and appeal of your ad have a lot to do with positive conversion. If your audience targeting is impeccable and bidding details are okay, you need to make sure that the ad copy is interesting. The ad will perform and result in impressions on your landing page only when the target audience would feel attracted to it.
A drab ad copy will put off users and not hold any appeal to anybody. You may need to adjust the look of your ad.
As a thumb rule, you need to keep a record of ads which you have felt to be attractive. You may change the style of the ad or do something else that you think may attract the target audience.
Ad With Too Much Text
A Facebook ad crowded with text may drag down the number of impressions on the landing page. Facebook has a tool which warns advertisers if there is too much text on the ad.
You can test this by checking if there is any message in the Delivery column of the Ads Manager dashboard. You need to shed the flab from text and make it more catchy.
Breach of Ad Rules
Facebook advertising is governed by a set of guidelines. You cannot put anything and everything in a advertisement copy. If you breach any of their rules, you cannot run your ad in Facebook. Check for a "Not Approved" message in the delivery column to see if there is any breach of rules. If there is, you need to rectify it.
Reaching Campaign Spending Limit Early
You need to set a spending limit in your promotional campaign while drawing up the campaign. If you set this too low, it may get exhausted soon. You may come across a message that reads "Campaign Spending Limit Reached". So being too tightfisted may not augur well, even if it's your first tryst with Facebook ad.
Overlapping Audiences
You are at liberty to select different sets of the audience to see which one suits the best. However, this may lead to overlapping between different sets of audiences. When this happens, an ad ompetes against itself and drags down its impressions. So you need to check if your audience selection is causing an overlap. Facebook has built-in tools for that.
Poor Audience To Message Match
If the ad message is not matching your audience well, it may lead to the landing website getting enough impressions, but ads not getting enough clicks. To avoid this, you need to find a set of audience which matches your message.
Not An Attractive Offer
If your landing page is getting enough impressions, but the ad is not getting enough clicks, your offer may not be appearing attractive to the users. You need to experiment with different ad copies using new images and formats for launching Facebook Ads.
Ad Fatigue
If the Click-Through-Rate of your ad has been going down for some time, it may be a case of ad fatigue. People may have become bored of the same ad every time they log on to their account in Facebook. You need to change the look and text of your ad in Facebook frequently.
Wrong Campaign Objective
Objectives determine a lot. Different campaign objectives may call for different actions for optimizing ads. You need to make sure that the ad is optimized for the desired action. Since in most cases, advertisers desire more traffic to their websites, you need to optimize the ad for landing page views. If you desire conversion, you need to optimize the ad for conversion and not for link clicks.
Not Enough Data
Whether you are optimizing the ad for conversion or link clicks, Facebook needs to learn that. It needs to learn which group of users is likely to perform the action you desire, i.e click on links or conversion. For this, it needs a set of data. For link clicks, it requires 50 data per ad set and for website conversion, it needs 15 to 25 data per ad set. If there is not enough data, Facebook would not know whom to target.
Conclusion
In essence, what most of the advertisers fail to do is research properly on the target audience. If you can precisely focus your ad on the target audience you are likely to get positive conversion rates.
Nevertheless, the ad message must pack the matching punch. So the ad message must be molded specifically to the target audience.
If you don't do this, even if you have targeted the right set of audience, you are not likely to get positive conversion rates.
After rectifying these two basic parameters, you need to get down to making the ad copy more interesting and catchy and also make the ad more interesting.
One Small Request:
If you enjoyed reading this article, kindly give it a share. Your share is extremely helpful to spread our message and help more marketers like you.