Before planning a Facebook lead generation campaign, you need to refresh your knowledge about Facebook ads and regulations pertaining to them.
Why?
So that you can avoid some common mistakes that not only can frustrate your attempts at lead generation, but may also lead to complete denial by Facebook to put up the ad.
With years of experience with Facebook ad, I can sniff out the common mistakes that you must avoid for a successful Facebook lead generation campaign in 2023. 
Here are some of the mistakes that you must avoid in 2023.
1. Wrong Objective Will Kill Your Ad From Starting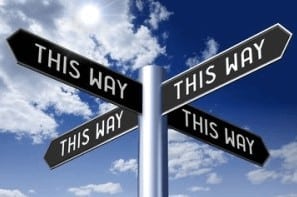 The objective defines the lead generation strategies of the advertiser. Whether you desire the customers to install a specific app, select products from a catalogue, or just get contact information of customers to engage with them later on, the desire must be put to action in letter and spirit.
While designing a Facebook lead generation ad, you have to choose from 11 objectives. The objective describes what the advertiser wants to achieve from the campaign and how to get leads from Facebook using the campaign.
Selecting the right objective is the pivot to successful lead generation methods and strategies. If someone chooses a lead generation objective for acquiring customer information but ends up designing an "Instant Form" for product selection or installing apps, it is going to be a complete disaster.
With Facebook upping the ante against ads that don't derive satisfactory customer feedback, such mistakes can be costly.
2. Wrong Ad Delivery Optimization
As an advertiser you must be targeting the most potential customers! To do that you need to choose the right ad delivery optimization.
This is an indicator for Facebook as to how to deliver the ad to the users to achieve the highest conversion.
In essence, the ad delivery optimization should be in line with the objective. If you want potential customers to install your app, the delivery optimization must incorporate this objective.
3. Wrong Bidding Strategy
The bidding strategy indicates to Facebook as to for what action you are ready to pay. If you are ready to pay for every click on the ad, your bidding strategy must incorporate that.
4. Negligence in Refreshing Creative Ads
It is normal for users to become tired of the same ad every time they visit. The campaign is likely to perform better if you refresh the Facebook lead generation ad at regular intervals such as one every two weeks.
Otherwise, the audience may start ignoring the ad. This is referred to as ad fatigue, and it may reduce your return on investment progressively and you can see it in reports of Facebook Advertising Statistics. So you need to revise copy, edit the image and rotated formats regularly.
5. Reckless Spending
You may not hit the bull's eye about how to get leads on Facebook on the very first attempt. Facebook lead generation works on a trial and error basis. You may not find leads on Facebook right after putting up an ad.
If something doesn't work, you may feel inclined to try something different. This increases cost. What you really need to do is to identify the problem before jumping to the next format.
If your ads are not performing well, you need to stop running them and address the issues plaguing it. You need to get used to how to create Facebook lead generation ad.
Once you get familiar with the ways of putting up ads in Facebook, you can start getting results. This is when you can slowly increase spending.
6. Poor Targeting
The innate desire of every advertiser is to hit the target in bulls' eye.
This is nothing, but proper audience targeting. In fact this is the best way to get leads. You need to decide your target audience first.
So, if you are running an ad for beauty products to older men, it is poor targeting. First of all, you need to understand who your audience is and precisely target the relevant set of audience.
If the targeted set of the audience is too broad, you are very likely to end up paying for ads to users who are not at all interested in your products. This will definitely give profit to your competitor if you can successfully spy on competitor's Facebook Ads.
7. Only Static Ads
Catching the attention of visitors, even for few seconds, is the ultimate goal of every advertiser. It is needless to say that videos capture more eyeballs than images.
If you have a number of static ads, you are not following a clever lead generation strategy. Try to replace some of them with relevant and attractive videos or GIF presentations.
The audience is more likely to click on a video than a static ad. Videos or gif ads tell a story, and this is what attracts people.
8. No A/B Testing
The practice of testing different versions of an ad to gauge the best performing one is referred to as A/B testing. This is an essential prerequisite to deciding a particular format of an ad.
It may test different aspects of an ad such as call-to-action, image, copy, targeting etc.
9. Non-Functioning Landing Page
Every advertiser desires that visitors spend some time in the landing page. If the landing page is slow or if the visitor cannot navigate well, he is not likely spend time in it.
So you need to make sure that the ad is taking the users to a landing page that is functional and easily navigable. If not, Facebook itself may disapprove it.
10. Landing Page Not Matching the Ad
Facebook does not approve Clickbait, and if your landing page is not matching the content of your ad, it will be considered to be a Clickbait.
Clickbait is a type of misleading content where ads and landing page content don't match.
11. Inappropriate Content
Facebook forbids advertisers from putting up content with sexual, discriminatory, blasphemous and other anti-social connotations. You need to steer clear of such implications in the ad.
The ad also must not contain nudity, or depict people in suggestive or explicit positions which are laced with sexual connotation. It also must not contain any disrespectful, shocking or violent content.
12. Content Encouraging Unethical Behavior
Facebook forbids advertisers from promoting unethical behavior. This includes illegal drugs, unauthorized streaming platforms or devices.
The advertisement must not promote or facilitate illegal services, products, or activities. Advertisements which are targeted to minors must not be promoting services, products or content which are illegal, inappropriate, or unsafe or which mislead or exploit children.
13. Third-Party Infringement
The last thing that any advertiser wants is getting caught by Facebook for trademark, copyright, publicity, privacy or other proprietary or personal rights violations. If you feel that the content of your ad may infringe upon the rights of others, you can visit the Intellectual Property Help Centre of Facebook for more information.
Conclusion:
This is a more or less comprehensive list of mistakes that you need to work on to improve of your Facebook Lead Generation attempts. Timely intervention can go a long way; may be swept aside by the deluge of campaigns and new if any.
---
One Small Request:
If you enjoyed reading this article, kindly give it a share. Your share is extremely helpful to spread our message and help more marketers like you.