Before planning to launch your Facebook ad campaign, it is advisable you know latest facebook advertising statistics.
WHY?
So that you could plan your strategies accordingly.
Based on my years of experience with Facebook Ad, I've come up with the top 10 Facebook Advertising Statistics of 2022.
Let's have a look…
Most of you already know enough about Facebook Advertising statistics and maybe everything is working good. But if it is good then you should think to make it better and if you are not happy with the previous experience, then this article will blow your mind.
Don't you want to know which elements of Facebook marketing will be the most valuable to you?
If you don't, that's okay. Marketing changes quickly, and Facebook Marketing algorithm even more so.
It's tough for human to keep up all the changes and it can be even more tough to know what they all mean.
But I can help you into this.
I did the heavy research and selected the statistics which you must know to plan your 2021 winning marketing strategy and achieve the success you deserve with your Facebook advertising.
---
So let's begin
1.Active Users On Facebook: There are 1.5 Billion daily active users on Facebook as of November 2018. Facebook is still seeing consistent growth in usage, meaning that there's a huge opportunity to connect with a large volume of your target audience.
2. Average Time Spend on Facebook: An average of 40-50 minutes spending by every active user regularly. So if you can launch ads to right target audience then this is enough time to make them your customers through Facebook Ads.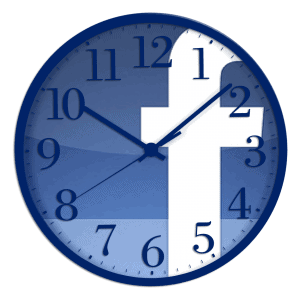 3. Facebook Stories: Facebook has more than 150 million story viewers every day. While this may seem like only a negligible figure of the overall number of active users on Facebook daily, this is still a huge percentage, especially considering that the Stories feature is growing regularly. I always recommend that my clients use Stories, just because it helps you fight organic reach and increases the likelihood that engaged audience members will see your content on a regular basis.
4. Facebook Page Following: Approx 35-40% of the active users follows few Facebook pages to get updates of there interests and to explore more into there interest. If you want to incentivize a big growth in followers, try running contests, hosting a sweepstake, or creating an official Facebook offer to drive a few more likes.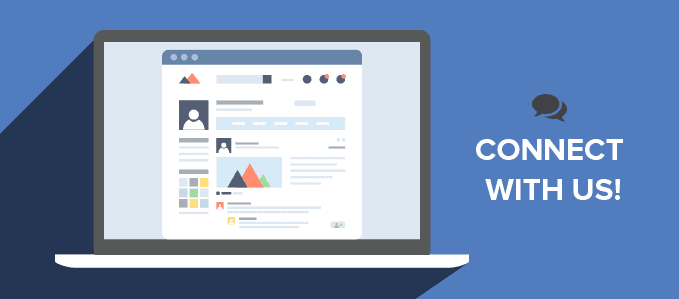 5. Shopping On Facebook: More than 25% of active users say that Facebook ads actually influencing there online shopping and it is increasing every day. If you are having an interest in anything related to shopping or daily needs of your life then it's possible that you are getting target through Facebook Marketers. Even if you are not there target audience, but those pro marketers will definitely target you because of they might be know about how to spy on competitor's Facebook Ads.
6. Organic Reach: The average organic reach is approx 5% of the total page likes. It could be increased only if you can understand the exact engaging point of your followers and then people will start sharing the content. For reference to the engaging content in a specific niche, you can check my personal Facebook page here Siddharth Pal.
7. Mobile Device Users: According to the data of Facebook, more than 65% of the total users are using Facebook through Mobile app in order to access the platform, meaning that all of your content needs to be mobile-optimized. Look at creating more vertical videos, and keep long-form posts easily digestible with short sentences and paragraphs. And, of course, always ensure that any landing pages you're sending people to are always mobile-friendly.
8. The Average Click Through Rate(CTR): The average CTR across all the industries is approx 0.1% only. While the conversion rate can seem on the high side, that's partially because CTR is so low on average.
Before you feel dejected, however, think about how many ads you scroll past and how many you click and convert on. It may not be a lot, but then you might become a loyal customer to a new brand you love.
Again, the key will be targeting the right audience and then just playing the volume game.
9. Increasing The Average Cost Per Ad: The average cost per ad increased by approx 15% in Q2 of 2018. This is a jump, especially because some small businesses find the ad system to be a little on the expensive side. This isn't surprising, because even though new placements have opened up (see Stories Ads on Facebook and now the new marketplace ads), there's so much competition. Fortunately experts don't expect this kind of growth to continue, but for now, it's what we've got.
10. Relevance Score: Ads with a Relevance Score of 3 cost about 73% more than those with a score of 8. So always create an engaging ad copy to get good relevance score of your Facebook Ads.
---
Conclusion:
I know mostly statistics were known for you but I am sure that you were not aware that much I mentioned with all the facts and figures about Facebook Advertising Statistics.
If you have any questions regarding Facebook Ads or would like to share suggestions on what I should cover next, don't forget to join my private Facebook group — it's totally free.
---
One Small Request:
If you enjoyed reading this article, kindly give it a share. Your share is extremely helpful to spread our message and help more marketers like you.
---
Facebook Ads Statistics FAQs:
Why does Facebook have so many ads?
There are billions of ads on the Facebook platform because the platform is free and you are the product. The company is a publicly-traded company and therefore has to generate revenue for its shareholders.
What makes a great Facebook ad?
As a Facebook advertiser, if you're spending a lot of money on Facebook ads, you want to make sure it does its job very well. Good ad copywriting can persuade your audience to click through to your website. Good copywriting functions as a guide—it shows people where they need to go. Great advertising copy can persuade, excite, and entertain.
Why is Facebook reach decreasing?
Essentially, everyone has to earn their space in News Feed. If they publish posts that are interesting enough to get likes, comments, shares, and clicks, their reach increases with their audience. If their posts bore people and are ignored and scrolled past by anyone who sees them, their reach decreases gradually.