Getting more Instagram followers on your account isn't easy. But, as we all know, if you keep trying, you will eventually get them.
Instagram is the most popular photo-sharing app with over 1 billion active users per month.
Most of them want to find out how to grow instagram followers and how to increase the engagement on their posts in the shortest time possible.
If you are one of those people who want to grow Instagram followers fast, then this article is for you.
In this post, I will show you how to get more instagram followers fast in 2023 with the most easiest and result driven methods.
---
Why Instagram Followers Matters?
Instagram is a social media platform that allows users to share photos, videos and other multimedia content.
The number of followers on Instagram can be used as a metric for popularity.
For example, if an individual has more than 10,000 followers, they are likely to have a large following.
So, why should you care about Instagram followers?
Instagram is a very powerful tool that can be used to promote your business or make it grow.
By having more instagram followers, people are likely to engage with your product and services and buy them as well.
So, if you want to increase your sales and conversions, then instagram followers is one of the best ways to do it.
But keep in mind that having huge following on instagram account is not the only factor which make you influencer in your niche and can help to improve sales in your business.
You need to be creative and have great content that people want to see.
And once you will start getting new followers with your content, then instagram algorithm will start boosting up your account to reach more people who could engage with your content.
This will help you to get more exposure and make your business grow step by step.
So having huge number of active instagram followers actually matters a lot.
---
How To Grow Instagram Followers Organically
There are many ways to grow your Instagram followers organically.
You may have already checked a lot of tips on blogs, youtube videos, facebook groups, twitter, email newsletters and what's not.
But you know the trust. Most of those tips exist in theory only because there is no action plan mentioned in the content.
And you don't want to waste your time anymore on something that doesn't work.
So, let's check some real cases of people who have used these step by step mwthods and got success in growing their instagram followers organically.
---
Optimize Your Instagram Account
The first step in using your Instagram account to grow is by updating, optimizing, and maintaining it.
This is the only way you can get more likes, comments and followers from a specific niche only.
Your Instagram account should be updated with new photos of your products or services every week in order to keep it fresh.
You must also make sure that all your posts are engaging and have some comments from real people .
---
Prepare A Consistent Content Calendar
Your Instagram account has to be updated with new content on a regular basis.
The easiest way to reach this goal is by preparing a consistent content calendar for your business.
This will help you in planning out the daily postings and also it will save you from going through all of your photos to find the best ones.
You have to choose a specific time of day for posting on your account and stick with it.
If you continue posting at the same time every day, people will get used to seeing your updates and they won't be as interested in them anymore. You have to find a time that works for you and your customers.
This will help you in getting more engagement on your Instagram account, which is the best way of growing it organically.
---
Research Hashtags
The next step in using your Instagram account to grow is by researching hashtags.
You must find out which hashtags are used most often on Instagram especially in your niche, and then you can use them as well.
For example, if the hashtag #instagood is being used a lot on inst agram in the fashion industry, then you should use it as well if your niche belongs to fashion industry.
This will help your Instagram account get more exposure and make sure that people who are searching for your niche on Instagram find them easily.
You must also make sure that you are using the most popular hashtags on Instagram.
If the hashtag is not being used often, then it's better if you don't use it to your advantage and keep searching for other ones instead.
This will help in making your account more visible and people will be more interested in it.
---
Schedule Instagram Posts In Advance
Avoid a drop-off in engagement and retention.
Scheduling posts can be the final piece to reaching your goal of building an engaged audience.
If you miss a published Instagram post, your followers will have gone directly from your page to their feed and out the door–which is no good!
Though it seems simple enough: just publish a scheduled post when you want it seen.
But unlike other social media platforms where hashtags are usually required (such as Twitter), neither hashtags nor scheduling necessarily guarantee higher engagements or better performance on Instagram.
It all comes down to frequency; if your posts are too frequent, you'll lose followers and engagement.
But if your posts are too infrequent, then people won't know when to expect them or will forget about them altogether—which is no good either!
To avoid a drop-off in engagement and retention on Instagram: schedule at least one post per day, and try to keep them in the same time slot.
You can also schedule posts during times when your followers are likely to be online or up for engagement (such as weekends).
The best way to know what's most effective is through experimentation with different scheduling strategies; experiment with different times, hashtags and images.
If you're not sure what to post next, try posting a picture of your cat or dog (yes, the same one that's been posted on every other social media platform).
This will help increase engagement because people like seeing real photos of their pets.
If you're unsure about scheduling a picture of your pet, try an Instagram-specific hashtag like #pets or #dogsofinstagram (if you don't have any followers yet).
People will find your post and engage with it if they know what to expect.
If you're not sure how often to post, try schedulling for once or twice per day for at least two weeks and see what happens.
You can use inssist google chrome extension for desktop (100% free), social champ, publer, social bee and similar kind of social media scheduling softwares.
---
Get Partners And Brand Advocates To Post Your Content
Getting your content in front of the right audiences is only part of the strategy.
The other half is getting them to share it with their friends and followers.
There are a few ways you can encourage marketing partners to post your content on Instagram.
These include:
Engage with influencers on social media – Most people, when they find interesting information about your brand, will post that for others to learn about as well!
Repeat this method by posting a top tip or article from someone who's been tweeting about you regularly (it can be sponsored content).
Ask for their help – If you're unable to get influencers to share your content, don't be afraid of asking!
Find a friend who's already posted something similar and ask them if they'd mind sharing it with their followers.
This will give people another reason to follow the influencer and engage with their content.
Give them a link to your post – This is the simplest way of getting someone to share your content, but it's not always appropriate!
If you're asking for someone else's audience (or brand) to follow you, make sure that you're not asking for their followers to share your content.
Once you've got a post in front of the right audience, it's important that you get them to engage with it!
You can do this by commenting on their posts or replying directly. You should also consider sharing and liking their posts.
---
Be Creative With Your Content
There are numerous ways to set yourself more apart from the rest.
Here are some of the best practices:
Instagram, in general, is all about image and visual aesthetics.
However, you can still engage followers with an Instagram post that doesn't have a photo associated with it.
Many businesses use video clips or short messages (be they funny quotes) as part of their displays.
Savvy users know how to incorporate hashtags into their posts so that people who want to find other photos using that term can easily do so; this makes for easier-to-find content for the users.
If your content is good enough, people will want to share it! However, this doesn't mean that you should only post photos on Instagram.
You can also use the platform for other purposes: blog posts and articles are a great way of getting more exposure; videos (short or long) are a great way of getting your message across; and quotes (be they funny or profound) can be used to inspire followers.
You don't need to use all these methods at once, but you should experiment with different content types and see what works best for your brand.
---
Optimise Your Posts
One of the first things after posting content you should do is to analyse the content plan for your Instagram account.
This involves researching and identifying which posts your social media audience find engaging, type-based post scheduling (using hashtags or keywords), testing ads, creating an advertising calendar, measuring performance by analytics tools such as Instagram Analytics, and so forth.
A content plan should include everything from photos to videos to business profiles.
Once you will find a winning pattern of getting better reach, then follow that pattern to optimize your future content to be published on instagram.
This optimization will ensure you for getting followers fast.
---
Avoid fake Instagram followers
It's not worth it to pay for fake or inflated followers.
It is a well-established fact that publically available Instagram accounts are only as popular as the number of "likes" they have, making social media popularity much more akin to professional sports than traditional forms of competition.
This makes "organic fame," like what you might achieve by growing a healthy garden of on-brand followers organically, partly up to chance and partly up to the hard work you put into your Instagram account.
The coming digital revolution in exchange rates will mean that most brands can now afford access (and the time) to a large number of followers.
The big question is: how many will actually engage with your content?
There are only two ways you can find out if they're real or not, and neither is particularly easy. The first way would be to ask them directly ( although, in most cases this will yield a negative response).
The second way would be to check the account's followers against an independent database of real Instagram users.
The best place to start looking is with Social Blade, which provides both free and paid access to its data collection tools.
It's a good idea to take this step even if you're not planning on buying followers.
The more real people who follow your account, the better chance that it will be discovered by other potential customers and influencers, leading to an increase in engagement and shares over time.
---
Showcase Your Instagram Everywhere
Instagram is a great way to showcase your brand and products, but it's also an important place for you to promote yourself.
Some brands are already using Instagram as a marketing channel by creating their own branded accounts that they use primarily for sharing images of themselves (and sometimes other people) in brand-appropriate settings.
Other brands are using Instagram to promote their products in a more traditional way by creating branded accounts that they use for posting images of the actual product (or parts of it) along with relevant content about what makes them special and how to get one.
Either approach is fine. It just depends on what you're trying to accomplish with Instagram in the first place.
---
Post The Content Followers Want
The more engaging and interesting your content is, the more engaged you will get from your followers.
This means that you need to create compelling contents for Instagram.
You shouldn't just post pictures of pretty landscapes or puppies doing cute things!
Find something that is relevant to an area in which you operate and share it there.
If you are a restaurant, post photos of food prepared as well as stories about how customer service played a part in their success story.
Think about what your target audience enjoys going on Instagram for, then go ahead and create them some captivating IG posts full of them.
---
Find Hashtags That Convert
The purpose of hashtags is to get your content discovered and engaged by the right people.
Still, there are dozens of available hashtags but you can only pick up to 20 to add in your instagram post!
Use Instagram's hashtag search bar, or go directly to Instagram and search for a hashtag relevant to your business before selecting one that not many users are using yet.
You can also use Instagram's search bar to find people who have used a hashtag before and follow them.
This way you will get more exposure for your posts, as well as possible new followers!
---
Use Instagram Stories In The Right Way
Instagram has a feature called Instagram stories.
This is a new feature that was launched in 2016, and it allows you to post short videos on your photos which disappear after 24 hours!
It's very similar to Snapchat but more visual and easier for people to get involved with.
You can create a story for your business and share it with the people who follow you.
This is an excellent way to engage more followers, as well as keeping them up-to-date about what's going on in your life!
Make sure that you post regular updates every now and then with a story.
This will help you to keep your followers interested in what's going on, and also get them more involved!
You can post videos of yourself giving tips or talking about the products that you offer.
---
Reach Out In Comments As Well As Direct Messages
Instagram's direct message feature allows you to talk directly with your followers without tagging them.
This is a great way to communicate with your non-followers and followers both to get them more involved in the conversation!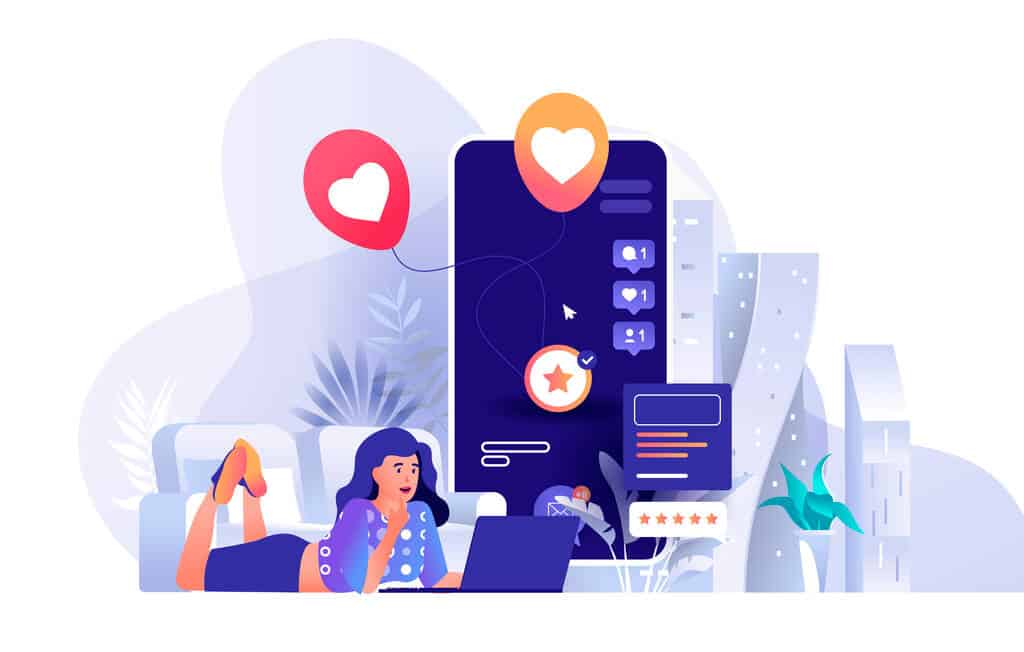 It's also a good idea to respond directly when someone comments on one of your posts, as this will encourage people who don't follow you yet.
You can also respond to direct messages in a timely manner, as well as reply to comments.
This will not only help you get more exposure but also make sure that people are aware of what's going on with your business!
And once they will feel that the communication is good from your side along with they content they love to see, they will follow you quickly.
---
Encourage Followers To Tag Their Friends In Comments
This is a great way to encourage your followers and non-followers alike to get more involved.
If you're able to get more people involved, then they will be more likely to follow your account and become a part of it.
You can also encourage them by giving out prizes or vouchers for their friends if they tag someone in the comments!
This is an excellent way to get more exposure and to encourage people to tag their friends in the comments.
Just make sure that you're not asking for too much, or else it may look a bit spammy!
---
Go Live On Instagram
Going live on instagram is a good way to engage with your followers.
But inviting your followers to join you in the live will make them exciting as well as their followers will get notification of their instagram live with you.
It will increase the chances of getting more followers through your existing active followers in instagram live.
This method works just awesome and many big influencers did it multiple times.
With this method, you can expect increasing your instagram followers with in the instagram live only.
---
Post Instagram Reels
Instagram reels are the trend of twenty first century and everyone is going crazy with this new trend.
You should post at least one instagram reel everyday with the relevant and viral hashtags to get massive views on it.
Instagram algorithm will boost your reel to the most engaging users and if your content will be helpful for viewers then you will start getting engagement on your reels and followers on your instagram account fast.
---
Make Your Instagram Followers Happy
If you want to get more Instagram followers, the first step is gaining their trust.
Do this by making them aware of what you're doing and show that your actions on Instagram are authentic, genuine and valuable.
One way to do that is to make sure they feel like they know what they're getting with each branded post or video.
That way you can control the tone and messaging around it without overwhelming your followers who may respond poorly because of all the newness surrounding it.
They might not understand why a brand would want to share so much content with its audience; giving extra information about the product or service will help them feel more connected to it.
Another way is by simply making sure that they know you're a real person and not some faceless brand trying to sell its wares in their feed.
This can be accomplished with things like using your own name and bio, sharing personal anecdotes about your life or even showing off photos of yourself.
---
Create An Instagram Challenge
When done correctly, Instagram challenges are one of the quickest ways to grow your following.
When you share an Instagram challenge on your account, it encourages people who like whatever you've shared (could be a product, blog post, or video) to check out other content that interests them and follows their recommendations.
This helps build brand awareness because they can see what other brands have in common with yours.
There have actually been some AMAZING DIY photo shoots & amazing fashion posts come from these Instagram challenges!
They're great for gaining followers because they will be more likely to follow you back.
There are a lot of different types of Instagram challenges, but the most popular ones include:
Food Challenges
DIY Challenges
Travel & Vacation Photo Shoots
Quotes Challenge
The best thing about Instagram challenges is that they are open to anyone, so you can create a challenge for any topic or interest.
You could even use it as an opportunity to get your followers involved in the creative process of creating content .
You can use Instagram challenges to create content for your blog, but you should also consider using them as a way to promote your products or services.
---
Organize Instagram Contests
Another method to reach a large number of new Instagram followers is by holding an instagram contest.
It's important that you choose the right category for your contest because different areas will bring in different kinds of people.
Once you have chosen this, share it on your page and start promoting it with highly-engaging posts that contain good content but also allow you to get the most out of each post.
The best way to do this is by creating a contest post that will be highly engaging.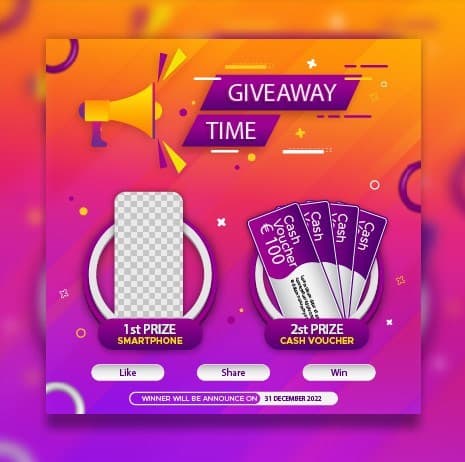 You can use hashtags like #contest and #giveaway in your posts, but you should also make sure not to spam them because they are reserved for contests only!
If you want more information on how to create Instagram contests, check out this UpViral Review to understand how you can make your instagram contest viral in less efforts.
---
Get Your Instagram Profile Featured
If you have a blog, then featured images are great for getting more traffic.
Post your Instagram profile on your blog and include it in your cover image and the titles of the posts.
Including the links to each individual post is also a good idea so that people can click individually from the "instagram posts" or "stories" tab, if they want to follow only one feed or another.
Get featured on other users' Instagram profiles! They will link back to you, receive new followers and maybe even start a dialogue with you because they like what you're doing.
You can also get your Instagram profile featured on other websites, like in a blog post or as an image for their website.
---
Mention Relevant Users In Your Captions
When you're behind the lens and taking a photo, don't just click away. Take time to write a quick caption for your post.
The key here is to be brief yet informative enough that it stands out from the rest of other captions on the Explore page.
Try something like "Great shot @isiddharthpal thanks ! #instagram #steakhousesf #foodphotography …"
Adopting this kind of natural language might help people who know what you're talking about when they see your photos or videos in their feed.
Also, while coming up with a caption, don't forget to mention the location of your photo.
---
Use The Right Caption Length
This one is really easy.
As an Instagrammer, you want to use a part of the caption that's between 60 and 80 characters.
Short as it may seem, it actually has a surprisingly high impact on how much your post gets clicked through and how many people view your photo.
A study by Shutterfly found that posts with 45-60 character captions get more clicks than longer ones (between 90 and 120).
It also got more engagement — likes, shares, comments — than posts with shorter captions.
And this doesn't just apply to Instagram; when they tested the same thing on Facebook, they found that posts with 45-60 character captions got more engagement than longer ones.
So what does this mean for you? Use a part of your caption between 60 and 80 characters to get maximum exposure from Instagram.
---
Get Featured On The Explore Tab
When you post Instagram photos and stories, your feed will normally display the "Explore" tab.
This is where sponsored posts live before disappearing in about seven days.
Look for this page regularly just to see what's being promoted to get an idea of who else should be featured in your posts as well by looking at their popularity within the Explore tab.
And don't forget that when you have a large number of followers, these people may also discover new users through your caption – so start thinking about enticing them with clever captions!
---
Use Instagram Shoutouts
A shoutout is a simple concept, but great marketing source.
You can use it to give attention and to promote your brand.
If you have only a few number of followers then to get the shoutouts, explore the instagram accounts within the niches of your audience but it should not compete with you directly.
Then simply follow a few engaging instagram accounts and engage with their most engaging content.
Now you can simply approach them for exchanging the shoutouts for each other on the relevant post.
So it will be beneficial for both instagram accounts in approach to increase the niche relevant followers fast.
---
Final Thoughts
All the actionable steps I mentioned are based on my personal research on multiple instagram account in different different niches.
And I've found these methods really powerful to grow instagra followers organically.
Now to extend the thoughts behind this blog post, I would recommend to start follwing all the methods from today itself and see the difference in your followers count after 30 days.
If you like this post then please share it with others and if you have any questions or suggestions then feel free to comment below.
Thanks for reading!