Is Your Facebook Ads Targeting not working?
No strange.
Are you tired of searching for the best solution to improve your ads targeting???
I know it's YES and you must read this…!
Connect Explore is launched as the easiest, flexible and comfortable Facebook interest targeting explorer software.
In this Connect Explore review, I'll help you determine if it's the right tool for you. We'll take a look at its features, interface, pricing, and a few competitors to make sure it's the right choice.
---
What Is Connect Explore?
It doesn't matter if you're a freelancer, business owner, consultant or an agency owner.
You need impeccable audience targeting skills if you want to excel and succeed in your endeavors with Facebook Ads.
Connect Explore can help you to save a lot of time and energy to find untapped and low competitive interests from Facebook graph API which we can't get inside ad manager.
Who Can Benefit From ConnectExplore?
Ecommerce Marketers
Affiliate Marketers
CPA Marketers
List Builders
Local Marketing Consultants
Social Media Marketers
---
Why You Should Use Connect Explore?
Thousands of business owners like YOU are competing with the same target audience.
In most of the common and broad niches like father's day, mother's day, valentine's day, christmas, new year, Independence day etc, all the advertisers target the exact same interest group.
And it directly impact the high CPM & CPC with low CTR.
Every advertiser should try to target untapped interest (low competition), however they end up failing.
Because Facebook Ads Manager and Facebook Audience Insights (Facebook audience insights is not available anymore from 1st July 2021) shows the limited group of interest.
So it ends up with poor performance of Facebook ads campaign.
If you are worried for getting huge drop in your Facebook Advertising Statistics, then you should try connect explore which could help to improve your Facebook ads performance massively.
---
How To Use Connect Explore?
To use connect explore, you should go to the link https://app.connectio.io/ and it will open a login page where you can access the software after submitting your login email and password.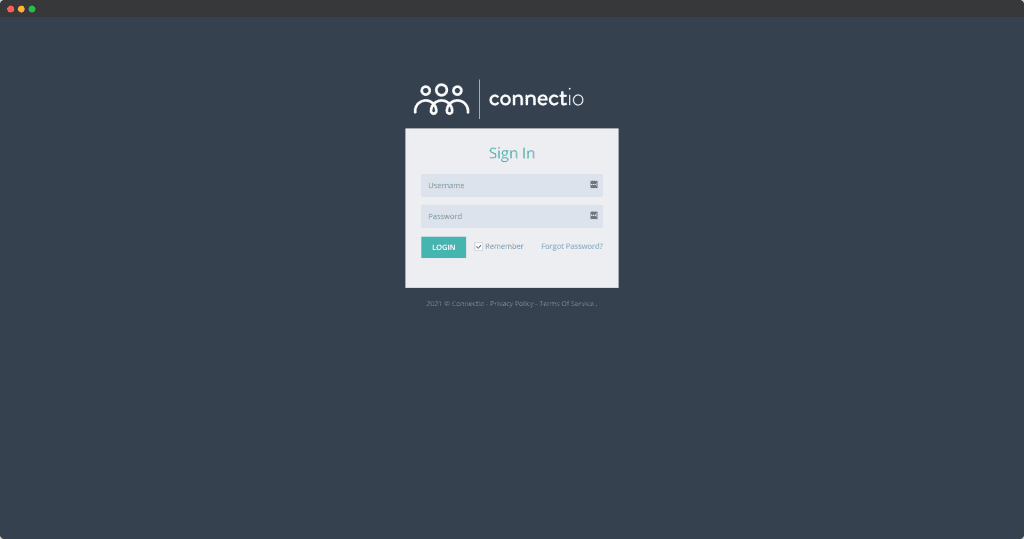 After login, you will see the user dashboard to access the connect explore app.
Now go to the next step by following the button "dashboard" and it will bring you to the app access page to use it quickly.
The next screen should look like this
Just to show you an example, I am selecting one of my ad account here and trying to search interests related to halloween.
We can see that connect explore is giving total 36 results as suggestion for halloween related interests to target inside Facebook ads manager.
But we actually can't get equal results with Facebook ads manager.
I tested it and found total 25 suggestions only.
---
Connect Explore Tutorials
Although connect explore is easy software which doesn't need any technical expertise to handle it. But every user gets the exclusive tutorial to improve the efficiency with connect explore.
You can see the screenshot below to see how they created and giving tutorials step by step.
Here I am listing a few videos as a small part of the tutorial content.
Knowledge Base – ConnectExplore – Audience Testing
Find Interests – Starting Off
Find Interests – Search Extensions
I know you are excited to see more tutorials but I can't share everything here which is available inside the membership area only.
You can watch all the videos whenever you will get the connect explore software.
With payment of $197 you will not get the unlimited lifetime access to connect explore software only but you will also get all the future upgrades and amazing training videos as bonus.
---
Connect Explore Roadmap
There is no any public link of connect explore roadmap because there is a huge competition in the market. But it provides the recent updates details every month they did.
It includes, bug fixing, performance improvements and feature releases. You can find this option in the dashboard after login into your account.
---
Connect Explore Pricing
Connect explore doesn't have any monthly or yearly pricing model yet but it's available at one time price of $197.
Yes, if you are planning to use it, then you don't have to worry about paying every month or year. It's only pay once and use it for lifetime.
I know everyone would be happy to pay $9 or $15 every month in place of paying $197 in a single transaction.
But it's a good investment if you have regular use (doesn't matter huge or small). And there is no restriction to explore the specific number of targeting interest. It's actually unlimited.
---
Verdict
Alright — I think we've covered all there is to discuss about Connect Explore.
If you're still undecided, here are my ratings for Connect Explore when it comes to key factors:
Thanks to Connect Explore's tutorial videos, new users can get productive with the tool right away. The learning curve is virtually non-existent, and the platform itself is fast and intuitive.
Usability: 5 Stars
In the world of Facebook interest targeting tools, Connect Explore is at the top of its class. It's hard to think of an alternative that can match its effectiveness in providing easy to use features for avoiding poor quality target audience issues.
Connect Explore is also one of the very few Facebook interesting targeting tools that can help to understand Facebook audience targeting concepts to your goals.
Audience Explore: 5 Stars
You don't see a lot of Facebook interest targeting tools with their own local system based app.
Connect Explore can easily work with Google Chrome, Mozilla Firefox, Safari and many more. If that level of accessibility isn't worth five stars, then nothing is.
Accessibility: 5 Stars
You are getting a Facebook interest targeting software and amazing training videos rolled into one bundle — it's well worth of $197 one time payment.
If you need Facebook interest targeting software for the long-term, you can cut the monthly or yearly cost with a lifetime discount deal of connect explore.
Pricing: 5 Stars
Is the Interest targeting by Connect Explore reliable? Yes.
Connect Explore works with Facebook official API only which pulls the data directly from the authorized data of Facebook.
So the data showing by connect explore is as reliable as you trust in Facebook advertising.
Features: 5 Stars
---
My final recommendation?
Get Connect Explore if you have the plan to run Facebook ads for long time.
It's everything you want a Facebook interest targeting tool to be.
You don't have to take my word for it. Go — use the Connect Explore and see for yourself. If you think you don't need it, then you can ask for a refund in 30 days from the date of purchase.
---
Conclusion
The bottom line is, you can't go wrong with Connect Explore whether you're a freelance Facebook advertiser, social media manager, dropshipper, Facebook ads consultant or a business owner. It is the most flexible and trustworthy Facebook interest targeting tool on the planet — period.
Experience Connect Explore Today!
For questions, feedback, and suggestions, feel free to leave a comment below. I'm looking forward to your input!
---
Frequently Asked Questions For Connect Explore
How to use Connect Explore?

Connect Explore is easy to operate and they provide step by step tutorial inside the dashboard to understand how to make best out of it.

Is Connect Explore Free?

No. It's a paid cloud based software. Right now Connect Explore is available at $197 (one time price) only.

Is Connect Explore worth it?

Yes. It can save a lot of time every day and you can decide how much your time worth for.

Is there any kind of guarantee?

Yes, ConnectExplore has a risk-free, 30 day, 100% satisfaction guarantee. If you don't like connect explore in the first 30 days from the date of purchase, you can ask 100% refund on your puchase.