Instagram is undoubtedly one of the most popular social media platforms today.
With constant updates, exciting features and a growing community of users, it's hard to imagine life without Instagram.
Besides the fun you get from posting your favorite food or outfit as content creator, there are countless benefits of using Instagram daily such as boosting your overall self-esteem and confidence.
But like any other social media platform such as YouTube and Twitter, there are also issues that come with Instagram.
In this blog post, I'll talk about the most common Instagram Problems and practical solutions for them so you can enjoy your time on the app to its fullest extent.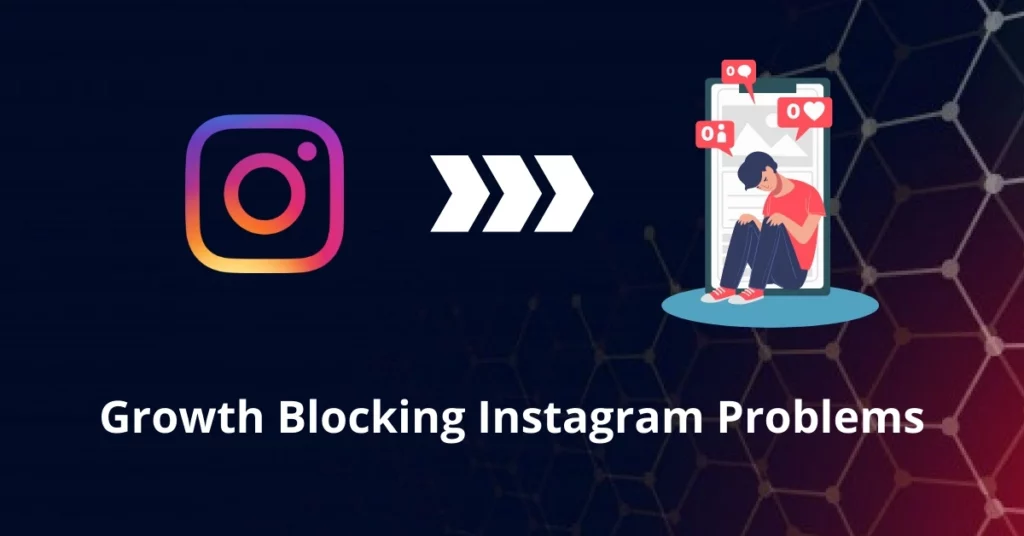 Which Are the Most Common Instagram Problems?
In today's era, Instagram has become one of the most popular platforms for sharing and connecting with a large user base.
The app offers a variety of features and functionalities to its users, making it an essential part of the social media ecosystem.
However, despite all its triumphs, there are certain problems that come with it as well.
Here I am listing all the common and growth blocking instagram problems-
Posting at Optimum Times
It is important for Instagram users to post regularly but to avoid posting during busy times at work or school.
Posts that are too promotional or self-promotional can be a problem.
These posts may not be interesting or relevant to followers, causing them to unfollow the account.
Additionally, users must aim to post content that is interesting and relevant to their followers.
By posting content that is relevant to their followers, users can build a valuable relationship with them and increase the chance of them following the account again.
Posting at the right time of day can help minimize the risk of growth blocking problems on Instagram.
Instagram users should post content during off-peak hours to avoid clogging up users' feeds with repetitive posts.
Instead, users should aim to post content that is interesting and relevant to their followers so that the instagram app could send the notification.
Clean Up Followers
Instagram is a great platform for sharing photos and videos with friends and family but it can also be frustrating.
Blocking users who you don't want to follow can help curb this frustration.
Instagram also offers a "follow back" feature that allows you to unfollow users who haven't followed you back.
By cleaning up your account by removing inactive followers and unimportant accounts, you can improve the visibility of your posts and make it easier for people to find your content and account info.
Overall, it's important to keep an eye on your social media account and regularly clean it up to ensure you're seeing and sharing relevant content and avoiding unnecessary clutter.
Responding to Comments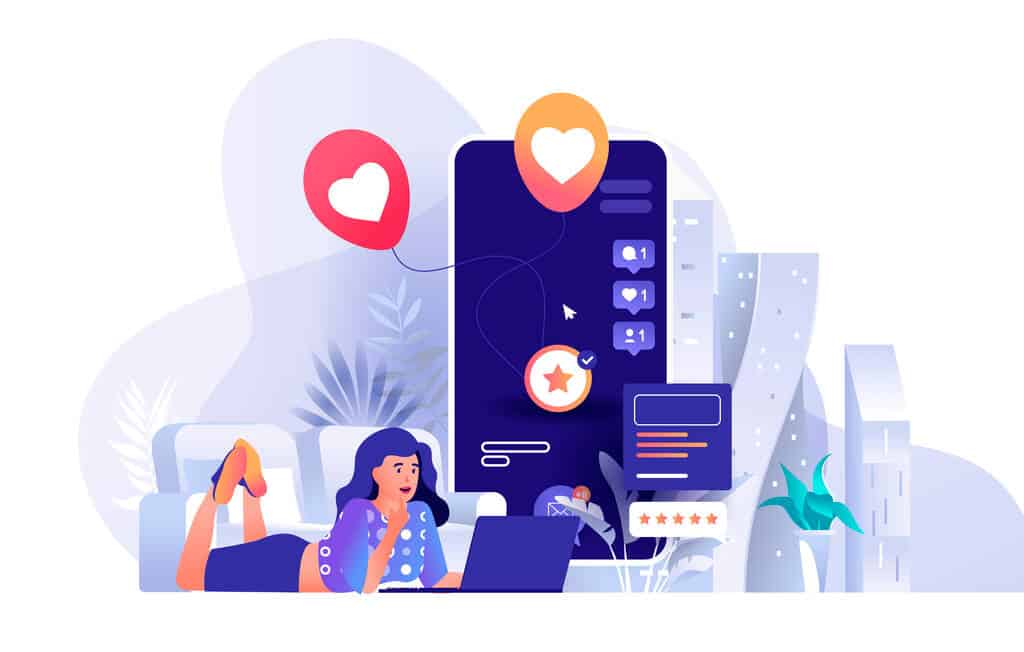 While your photos do not appear as promptly as you desire them to on Instagram, it isn't a wonderful platform for uploading photographs and connecting with friends.
There are a number of reasons why Instagram might be slow to loading, from too many Instagram comments to huge number of followers.
To speed up the process, it's important to keep a few key factors in mind-
If you follow these tips and stay patient, you will eventually see your photos displayed on Instagram.
Editing Photos on Mobile
It can be frustrating when you take a great photo on your mobile device, only to find that it doesn't look as good as you would like it to.
Editing photos on android mobile or iphone can be time-consuming and requires accuracy and precision.
If you are editing a lot of photos at once when you are publishing content, you may want to block people or hashtags that you don't want to follow or comment on.
Additionally, Instagram offers a range of editing tools that you can use to improve the quality of your photos.
By following these simple tips, you can ensure that your Instagram photos look their best.
Posting Across Social Media
Common Instagram problems that can prevent you from reaching your growth goals include posting too often, using too many hashtags, and not following Instagram guidelines.
Each of these problems can be solved by following a few simple steps, such as using the right hashtags or publish engaging photos that captivate your audience.
Taking time to carefully select the perfect photo for your posts can go a long way in improving your Instagram account's visibility and effectiveness.
By taking some practical steps to address common Instagram problems, you will be able to post photos that are effective and help you reach your growth goals.
Commenting on Other's Posts
Commenting on other's posts can be a fun way to connect with friends and family on social media.
However, it can also cause growth blocking problems such as over-commenting, bad comments, and inappropriate comments.
Comments that are not relevant to the post can clutter the profile and the timeline.
Comments that are mean-spirited or offensive can damage relationships on social media.
There are several practical solutions for growth blocking Instagram problems related to commenting.
First, users can use comment filters to avoid commenting on posts that do not interest them.
They can also choose to only comment on posts that they care about or have an opinion about.
Finally, users can avoid over-commenting by limiting their comments to one per post.
By using these practical strategies, users can enjoy commenting on other people's posts while maintaining a respectful and engaging presence on social media channels.
Promoting Photos of Other's on Instagram
Instagram is a great platform for sharing photos and videos with friends and family.
However, it can be used to promote products and services.
It's important to follow the rules governing Instagram before you start promoting your content.
If you're not following these guidelines, you may run into problems with your Instagram account.
One of the most common problems users run into is promoting other people's work on instagram instead of promoting their own.
This can lead to account termination or loss of followers.
It's best to stick to promoting your own content on Instagram instead of promoting other people's work.
Problems with Facebook Permissions
There are a number of Instagram issues that can be caused by Facebook permissions.
For example, businesses may post updates and photos on their Facebook page but then have problems with Instagram.
This is mainly because of two reasons: they share too many links in their updates and use too many images.
To fix this problem, users need to remove all Facebook permissions for the pages that they are posting on.
By disabling certain features, users will be able to post updates and photos on Instagram without any problems.
Following Other Accounts
Instagram users often find themselves following other accounts without even knowing it.
This can lead to a number of problems, such as growing your follower count without any real benefit or seeing irrelevant posts from people you don't follow.
It's important to be aware of theFollowing settings on Instagram so you can manage your account and avoid unwanted followers.
Switching Between Accounts
It's also important to be aware of the switch between accounts settings on Instagram.
If you don't switch on instagram carefully, then posts from one account will appear in your other account and you may feel who posted this.
This can lead to a lot of confusion and lost followers.
To avoid this problem, users should make sure they know switching between accounts carefully.
Problems Playing Videos
Instagram videos can be a hassle to play if you're having problems with playback.
Some of the most common problems with video playback include low quality, buffering, or freezing.
If you're experiencing poor or freezing playback on your Instagram account, there are steps you can take to fix the problem.
One way to troubleshoot is to try different browser extensions (only if you are on desktop) and/or change your Instagram settings or clear the cache.
Other solutions require the help of an expert, so it would be best to seek one out if you're facing issues with playing videos on Instagram.
Conclusion
Growing your business on Instagram is no doubt a great path to take.
However, like anything else, it requires effort and a set of guidelines to be followed.
By following the above-mentioned tips, you'll see the difference in your business's growth over time.
Comment below and share some of your challenges which are blocking you to grow your business!
And I will try to include those challenges with solution in this blog post soon.
Frequently Asked Questions
What are the most common Instagram problems?
Common Instagram issues that users experience include follower growth slowing down or stopping.
This is typically due to one of three reasons: changes made to your account (for example, disabling ads), changes made to the algorithm (for example, reducing the visibility of posts from specific accounts or regions), or changes made to Instagram's advertising policies.
If you experience these problems, it's important to consult with a specialist so that you can troubleshoot and optimize your account accordingly.
How can I fix my Instagram when it doesn't let me post?
In maximum possible cases, it's app issue. Try downloading the app from playstore for android or app store for iphone.
Then clear all the data and cache.
Now login again and try to publish.
If it's not fixing the issue then you should contact to instagram support.
What are some of the best tips and tricks for solving Instagram problems?
Here are a few tips for solving Instagram problems:
1. Be proactive
2. Use common sense
3. Keep a positive attitude
4. Reach out to support
5. Don't give up