You as a marketer may have noticed a hashtag on the bottom of an Instagram post.
A hashtag is one of the most popular features in social media, enabling users to find and share posts based on specific keyword.
In short, it's a word that categorizes your content so that you can find other posts with the same theme.
Instagram has thousands of hashtags.
But do you know how to create a hashtag on instagram?
If you are not sure how you can create your own hashtags on instagram for your business then this article will surely help to get the clarity on it easily.
Keep reading till the end.
Let's dive in-
---
Is it worth it to create a hashtag for Instagram?
Yes.
With a own hashtag, you're not only helping others to find your Instagram photos, but it will also give them a way to remember the original post in case they want to look back at any of their posts.
---
Why do you need a hashtag?
Having a hashtag on each photo and video helps anyone who has that particular frame of reference find your social media content again later on.
And thus saves them time scrolling through all their feeds looking for relevant content.
Not only that but instagram hashtags are also an easy way for followers and other fans alike to discover more about you and keep up with the latest from you.
Having a unique hashtag helps to grow your following, as well as reach more people with the same niche interests and topics that you're interested in.
Even if it's just for a few days or weeks, specific hashtag can help spread brand awareness about your business and make sure customers are aware of what you're doing.
Hashtags are a great way to showcase your brand with instagram post, as well as what you like and who is important in your life!
---
How to create a hashtag on Instagram for business?
The first step would be choosing the right hashtag.
You can use any theme that fits your business, but make sure that it's not too long or complicated.
You can also choose to use a hashtag in the description of your post if you're posting on Instagram Stories as well as when sharing from other social media platforms like Facebook, Instagram and Twitter.
To create a new #hashtag on Instagram, follow the simple steps mentioned below-
Open the instagram app in your mobile phone
Tap on the first icon in the top left corner to create a new story of your instagram account
Now add an image in the background for your instagram story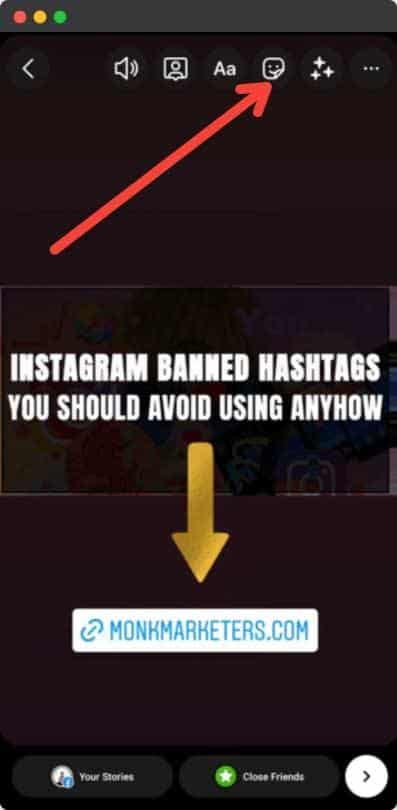 Now tap on the sticker icon on the top bar (pointed in the above screenshot)
Now if you can see the hashtag option on your screen then tap on it
Otherwise, type "hashtag" in the search bar at top on your screen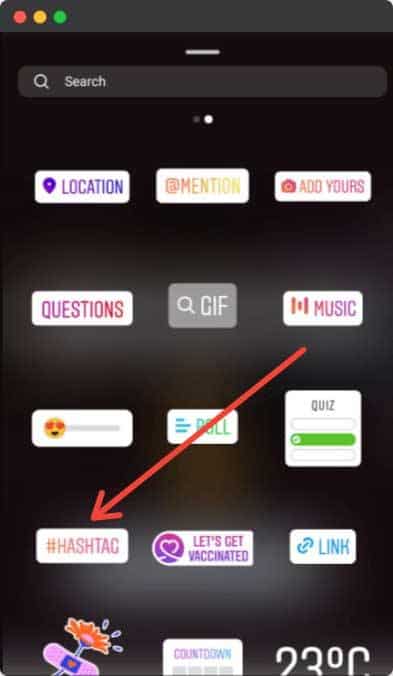 Now you can see the hashtag screen in your mobile phone
In the field of hashtag, you can type any hashtag you want.
Once you will type anything in the field, it will show the results from the instagram hashtag algorithm database.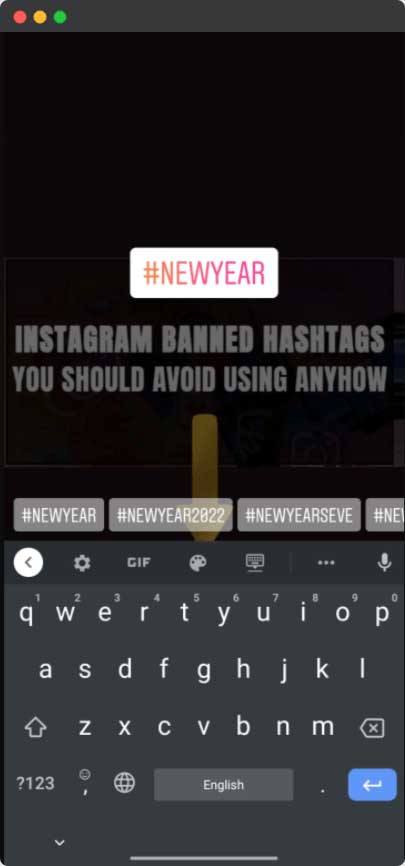 And if the hashtag is not available, then you can use it without any doubt.
Once you will tap on the hashtag keyword you've added, it will show like this
Congratulations, your brand new hashtag is ready to roar on instagram.
To start using your newly created hashtag, simply tap on it in the app and you will see that it is now available to use in the caption, bio and story on instagram!
Make sure you will use this brand new hashtag related to your business will get added in your all recent posts and in upcoming content to get better visibility of it.
---
How often do I need to update my Instagram Hashtag?
You can only have one active hashtag at a time, but you can also create as many instagram hashtags as you want.
You need to update your hashtag at least once a week and make sure that it's relevant and not too long or complicated for the followers of your business account.
Make sure that all of the posts are tagged with the same hashtag.
And use of your business related hashtags should not look spammy anyhow.
---
How can I get people to use my hashtags?
First thing you need to make sure that your posts are relevant to your marketing campaign and interesting for the followers of your instagram business account, as well as making sure they're easy on the eye!
Your followers will notice if you consistently post with a hashtag sticker and use it in your recent posts caption as well.
You can also use hashtags on Instagram stories to get the new followers interested, but make sure that you use relevant hashtags!
---
How do I know if my hashtag is working?
You need to keep an eye out for the number of people who are using your hashtag.
This will tell you how effective it really is!
If there's a lot of activity with hashtags being used by others then this shows that they're relevant hashtags and interesting for the audience which means more new followers will be attracted too them and this could lead to better engagement from your followers.
If there's not a lot of use and your hashtag is still relevant then you may want to consider making some changes.
But make sure that it's not spammy or overly complicated!
Also keep an eye out for number of hashtags being used by people who don't use them on instagram stories as this can be seen as spam too!
---
Conclusion
So there you have it!
This post has given you an idea of how hashtags function on instagram and some tips to use them effectively.
You can create a list of hashtags related to your business and use them regularly to attract a lot of people to your business.
The set of hashtags releted to your brand will work good for your business in long run if lots of people will use it to influence instagram's algorithm.
I hope that this was helpful in your social media marketing strategy, as well as giving new followers a reason to follow you too.
And I hope that you can use hashtag marketing to help your instagram followers engage with your account!
If you have any questions or comments please leave them below and I'll be happy to help.