Appsumo Black Friday Deals are just around the corner. This post is a quick look at all the Appsumo deals (especially lifetime deals) we've got for you this year!
We'll be doing an in-depth analysis of these deals in another post, so make sure to subscribe below to get our best deals and freebies frequently.
Starting off with the deals I've put together for you, what are you waiting for?
Let's get right into it
Glorify
You might have heard a lot about the online designing softwares. And There are a lot of options already available into this segment.
But most of the softwares doesn't provide rich features and amazing user experience to get the best output in terms of designing.
Almost every online designing software is made for non-designers to help them get amazing designs without having any designing skill.
In this segment, Glorify is one of my favourite.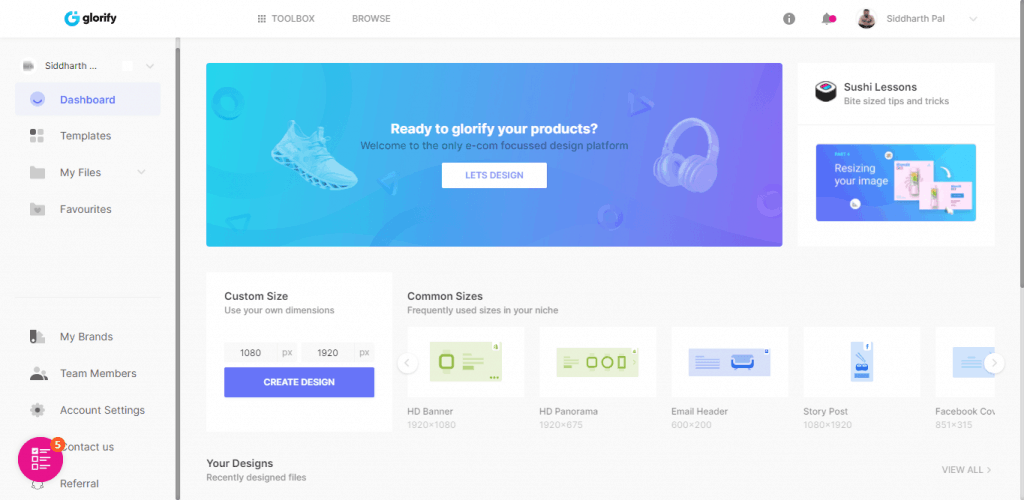 Glorify is made for people who wants to enhance the images to improve conversion rate in ecommerce business.
Glorify has monthly and yearly pricing plan as mentioned below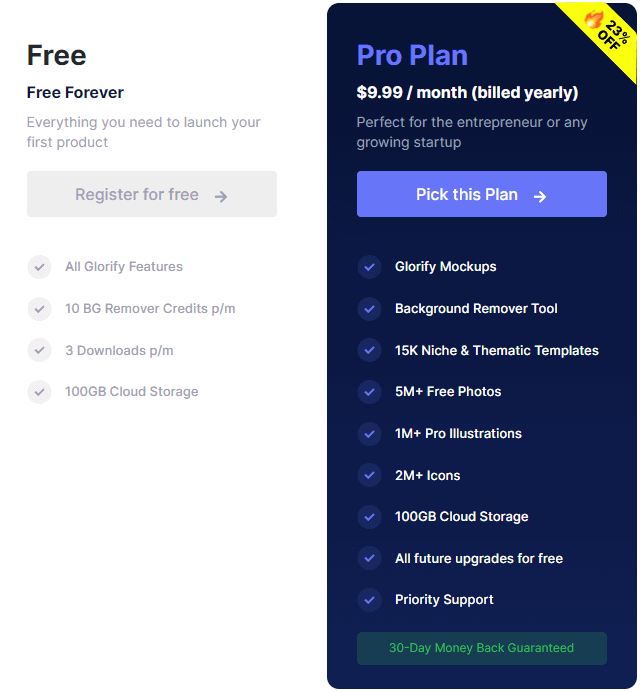 But it time to get this amazing designing software at one time price only.
To understand Glorify better, I have prepare a review article in which you can ready more about Glorify.
---
Crello (Vista Create)
Crello is my second most impressive online designing software because it has a lot of fresh designs and templates to play.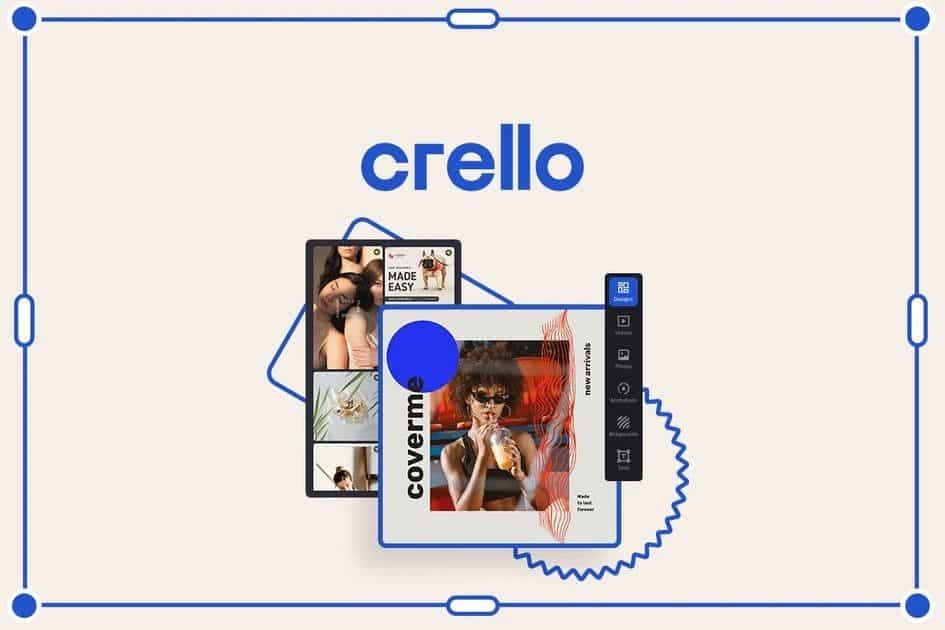 If I talk tansparently, I can't say there are a ton of difference in Crello and Glorify because both are in the same market.
But crello comes first for me in the cases mentioned below-
Creatives in GIF format
Creatives in video format
Can add musiv to videos
Amazing templates for trending topics in the different niches
But there is one most important segment where Glorify is ahead in comparison with crello and that is 2D and 3D realistic mockups.
If you don't have designing skills and want something easy to operate for getting output faster, then you can go with crello.
Right now appsumo don't have any lifetime plan for crello but it has amazing yearly deal.
You shouldn't miss this amazing yearly deal from appsumo.
FYI, crello joined VISTA family and now it's knowing as Vista Create.
---
VadooTV Player
A product page, sales page or landing page should have video to improve the conversion rate and most of us actually use the YouTube Videos to show it because it's 100% FREE and easy to embed.
But it has a barrier of showing non-relevant videos too whenever the user will pause that video or the video will reach to the end.
To fix this issue, a lot of secured video hosting platform arrived in the market and VadooTV is one of them which introduced in 2021.
VadooTV is an amazing platform and great alternative to Wistia, Vimeo video hosting.
Personally I am a happy VadooTV user.
When VadooTV launched, then they offered lifetime deal with appsumo but for now, they are offering an amazing deal with yearly payment plan which is much better than lifetime deal for power users.
---
BerryCast
If you are not an individual who is doing business then you always need to collaborate with your team to get better output.
And a lot of time, you need to record the video to explain what you want or if you want to share something.
Apart from it, all the coaches and content creators needs something awesome and easy to record the screen with the voiceover if they want and for this, you need to buy a premium software.
But wait…
Let's meet BerryCast.
It's an amazing screen recording software.
Not only this, but you can upload the videos too inside berrycast and then share the link with anybody.
I use berrycast a lot to coordinate with my team so that they can understand everything better.
Especially after covid, most of the offices shifted to remote handling culture and berrycast helps a lot in this case.
If you are a coach then you can record your course through berrycast easilly.
---
SendFox
Great email marketing softwares are not cheap even if the competition is increasing rapidly.
But
SendFox by Appsumo is an amazing email marketing software for all who are just starting the email marketing.
And the most interesting part it, it's available for just one time payment.
And the best part in this interesting deal is, you can send unlimited emails.
Sendfox doesn't have all the features similar to ActiveCampaign, Klaviyo, Get Response or any other email marketing applications.
But it doesn't mean that sendfox is not the right fit for any business.
Thousands of people are regularly using sendfox for email marketing in their business because it's helping them to increase good engagement and ROI in the business.
If you are someone who doesn't need an advance feature rich email marketing application then sendfox should be in your hands for sure to start email marketing.
---
UUKI
The name UUKI doesn't give any idea about what it is actually. Well UUKI is a completely new platform for the community creators and managers.
If you are a business coach or think to create a community outside of Facebook group then UUKI is for you.
It's an alternative to tribe, circle.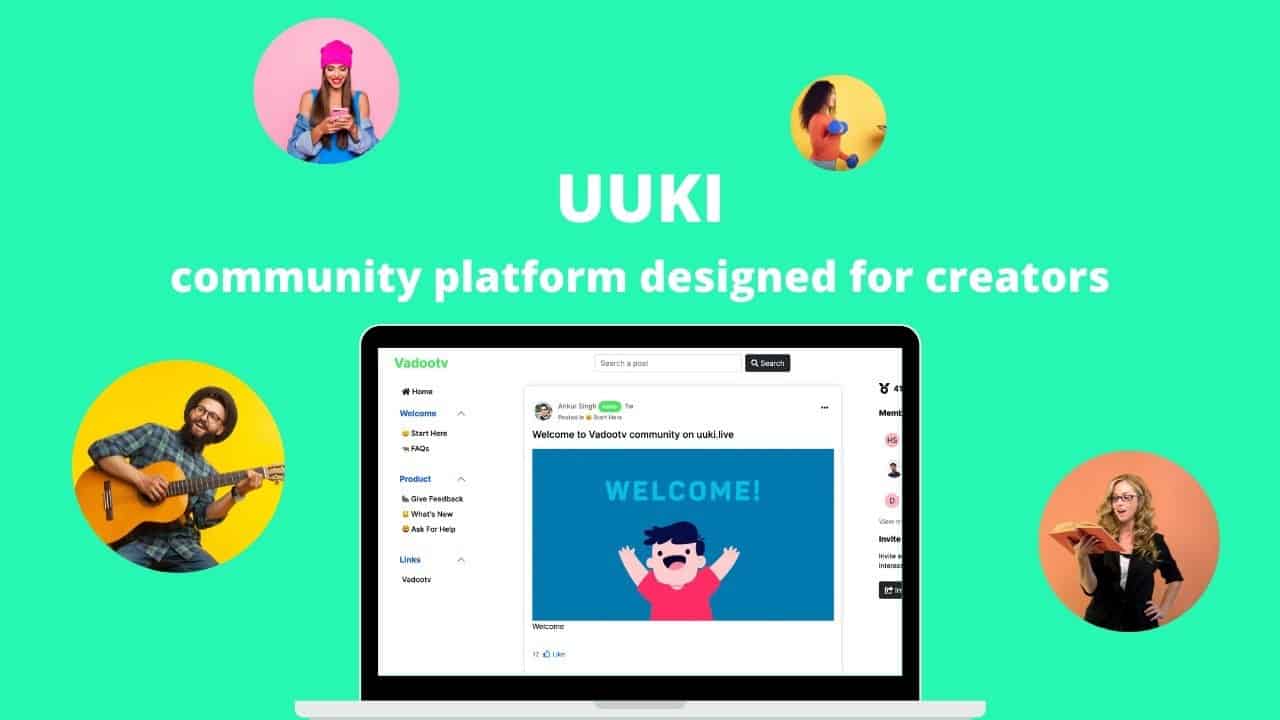 Personally I love to keep the exclusive community outside of Facebook because a lot of times, Facebook doesn't send the notification of new post or updates to the members.
And Facebook has a lot of distractions too for any user.
UUKI is an amazing platform to monetize the community too.
If you are a coach or community manager, then UUKI should be in you hands to extend your growth with your community members.
---
Beam
Beam is another and old player in creating community outside of public social media platforms.
Beam also helps to build gamified community for improved customer engagement and retention.
If I mention a true fact here, then Beam is better than UUKI because beam is in the market for quite a long time.
And I am very impressed with the neat and clean UI with customization options to give branded and personalized look for our community with Beam.
The other benefit with Beam is, it has such an impressive UI for mobile device which increases the engagement of the users inside the community.
As a community creator or manager, we must need to observe on analytics and beam has such a nice dashboard for giving detailed analytics of what exactly happening with users.
We can see that where people are engaging and where we are not getting any response.
Since it's not in the control of any public social media platform, they don't have any hard to understand algorithm.
So it makes work easier to understand wheather the analytics is true or not.
With beam, you can use your own branded domain name to create the community. And personally I feel this deal is actually awesome.
---
KonnectzIT
You might have heard a lot about Zapier and Integromat. It helps to automate the task of data transmission from one app to another app in multiple ways with modification too if needed.
But if you will check the pricing plans of Zapier, it's not pocket friendly.
I can consider Integromat pricing is pocket friendly for most of the business.
And I am sure everyone wants to save a lot irrespective of the fact that how less is the cost actually.
Let's meet KonnectzIT (a no code automation platform).
KonnectzIT launched in october 2020 with the annual pricing plan and acquired nice userbase to speed up the growth.
And what I have seen is they built a lot integrations and improved a lot after the launching.
With appsumo black friday deal, you are getting a chance to get KonnectzIT at just one time price and you don't have to worry for paying every month or year.
In the attached image above, you can see that konnectzit has visual drag and drop automation flow builder which help non-tech people like you and me to create automations without hiring any professionals.
KonnectzIT could be your one of the best appsumo black friday deals.
---
PerkZilla
You may have heard a lot about viral contest and Appsumo already did hundreds of viral contest in the past years.
PerkZilla is a viral marketing software which helps to setup viral contest for extending the marketing efforts.
If you are someone who is trying hard to achieve double or tripple results from your online marketing campaigns, then you must give at least a try to this amazing viral marketing software PerkZilla.
It has neat and clean user friendly dashboard with very less learning curve.
With PerkZilla, you can setup the following viral marketing campaigns easily-
Contest
Giveaways
Early Access
Traffic
Rewards
Referral Program
Not only this but perkzilla has amazing leaderboard feature too where everyone can see the top performers of the campaign.
Although I am not a user of perkzilla because I use UpViral but I can say that buying perkzilla from appsumo could be a good decision and you can easily cover your investment within the first viral campaign only.
The appsumo deal also offering 5 sub accounts which can help you to make more money from your clients. So this deal is really a no brainer.
---
How to Get AppSumo Black Friday Deals
For Black Friday, Appsumo is sending notifications to you each morning with daily deals. We're pawing through our catalog of over 500 apps and features every day, trying to find the best products for your business or organization out there.
You can set up for this alert by signing into your Appsumo account, then go to "Black Friday Deals."
AppSumo Pros
Customers get great deals on software and apps. They can choose from thousands of trusted AppSumo packages at discount prices each year, saving loads of cash without having to buy it separately. Everyone has an equal shot at getting the best deal this time around — no one's just going to get a black stocking hat this year.
Pay is fast, safe and secure with PayPal checkout. 100% money back guarantee on orders in case something goes wrong either during shipping or when you receive the purchase(s).
AppSumo Cons
Properly testing all software is still a huge problem in the industry, and AppSumo's parent company is subject to fraud. So if you're particularly wary of AppSumo — but don't mind spending money on apps and other cool stuff — they offer plenty of good, free tools that are similar to the paid apps that are available on there.
You may not be able to get all your sales tax refunded due some shady businesses in AppSumo's catalogs, so you'll want to do enough research before selecting which products you're going for this year even if you're in a state that automatically taxes downloads.
---
FAQs About AppSumo Black Friday Sale 2021
At what time should Black Friday sales start?
Black Friday sales can start as early as Wednesday and last until Sunday. For most retailers, the official start of the black friday sales is on Thanksgiving Day. To find out when Black Friday sales start, you can check out your local retailer's website or use one of the many online tools that will give you a countdown to black friday.
What is/was the best AppSumo deal?
The best appsumo deal is the one which you get the most value for your money. It also depends on how much you are willing to invest in this app.
If you are looking for a deal, then try to determine what apps are being offered by appsumo and what they offer.
What is your review of AppSumo?
AppSumo is a leading platform for product discovery. It helps you discover your next favorite gadget, apparel, or gift idea with an exclusive monthly subscription box.
I personally think that AppSumo is amazing because it helps the customer think of the perfect gift for their loved ones without them having to leave their homes.
---
Final Thoughts on AppSumo Black Friday Deals 2021
There are so many Black Friday apps out there to choose from. But AppSumo is much different than all of the other outlets because it focuses solely on technology products rather than clothing, household items, etc.
The prices are very reasonable, especially when compared to other products with similar features.
The products that they offer just seem too good to be true because most of the time you're paying for quality along with quality service.
AppSumo is my personal favorite out of all Black Friday app sales this year since it has too many great apps for you to choose from.
I usually only end up getting one deal out of black friday, but if i was to pick another it would be AppSumo because they have so many different types of products that are all very useful.
Overall the Appsumo Black Friday Deals is a great app sale and i do recommend it to all of you.